40-Day Prayer Guides
Grace for America
A 40-day guide to speaking grace over our nation leading up to the presidential elections September 25 – November 3.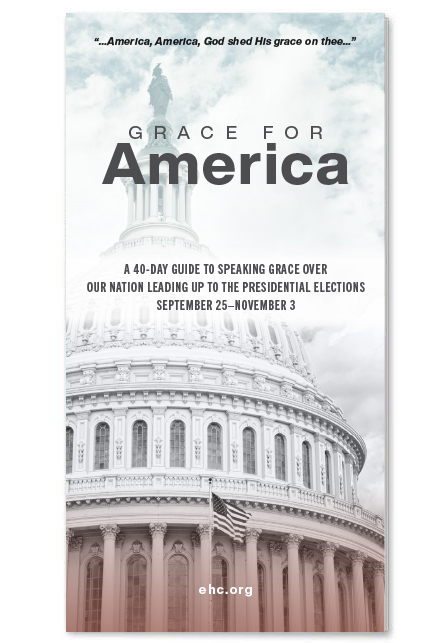 Today, as much as at any time in our nation's history, America needs an outpouring of God's grace. We truly need a "grace awakening!" In the classic poem America the Beautiful by Katharine Lee Bates, one phrase in particular stands out. It is actually a prayer: "America, America, God shed His grace on thee!" This guide is to help you expand on that prayer over 40 days by praying God's grace over your neighborhoods, your community and our nation. This special edition is particularly designed to be used during 40 days of fasting and prayer for our nation in 2020, from Friday, September 25, to Election Day on Tuesday, November 3. It is a season of speaking grace over our nation!
Fast Forward America
A national call for 40 days of fasting, prayer, and repentance from Friday, September 25 to Tuesday, November 3 leading up to America's 2020 presidential election.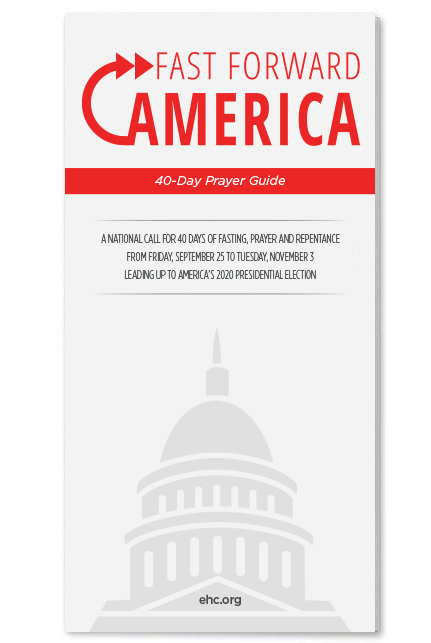 There is little doubt that the biblical foundations of our American culture are quickly eroding amid the rising tide of secularism. America, quite simply, needs Jesus. America needs a divine visitation from heaven not unlike the great spiritual awakenings in our nation's past. This great need is evident across all sectors of our society. We see it in our government and the courts as decisions are made that erode our most basic freedoms. Individuals of conscience and even faith-based businesses are being required to obey man's laws in direct violation of God's laws. What once was mere apathy toward Christianity (and those who are true Christ-followers) has become outright animosity. America is broken, and only a Christ-centered revival and accompanying awakening can transform our culture.


Due to COVID-19 impacts we are currently unable to offer physical orders of our prayer maps.