Hundreds were killed and thousands injured when a series of explosions devastated Beirut's large port. The Every Home Lebanon team described the event as "worse than what the 15-year-long civil war left behind."
This team immediately put together a plan to respond by "fixing the fixable." If a home can be recovered, we will help to put it back together. Lebanon was suffering an economic crisis even before the explosion, so many families will not be able to recover without this help.
The goal is to fix 100 homes in one month. The U.S. dollar is strong in Lebanon, so recovering each home will be especially cost effective.
At the same time, the team will take the Gospel to the 200 homes nearest each home they help to fix —a total 20,000 homes reached with the Good News.
"We are not the United Nations," writes Lebanon Ministry Director Simon Ibrahim*, "so reaching people with the Gospel remains the core of everything we do."
*Pseudonym used for security.
Will you join us in sharing the truth and love of Jesus with Lebanon right now?
You can shine a light into the darkness they are experiencing.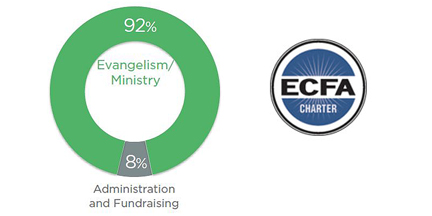 Thank you for your gift!
What prompted you to give today?